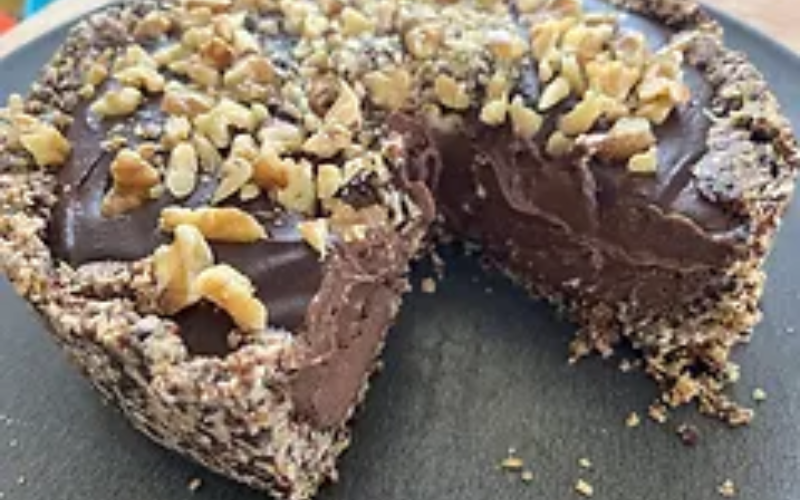 If you like dessert AND want to eat more beans, you're in the right place! Y'all, every time I make this pudding pie, it's a hit. In fact, it's so yummy and decadent I had to freeze the rest to keep from gobbling it up!
Of course, there's no added sugar or oil--just whole-food plant-based goodness.
Ingredients
Crust
1 cup prunes (adds a yummy tang to the crust)
1 1/2 cups almond meal
3 Tbsp sunflower butter
1/2 cup oats
Filling
14 oz of drained black beans


1 cup dates
1/2 cup cocoa powder
1/4 cup carob powder
1 whole vanilla bean
1 cup raw cashews
1/2 cup unsweetened plant milk
Topping
Instructions
Mix crust ingredients in food processor until crumbly and sticky. Press into a 7" springform pan.
Blend filling ingredients (including the whole vanilla bean) in high-powered blender until creamy. Avoid the temptation to add extra plant milk. You'll have to work a little with the tamper or a spatula to get it good and creamy while remaining thick.
(I really didn't get mine quite creamy enough but that sure
didn't stop anybody from eating it!)
Finally, spoon creamed mixture into pie crust and top with walnuts. Chill for 4 hours until firm, then remove from springform pan.