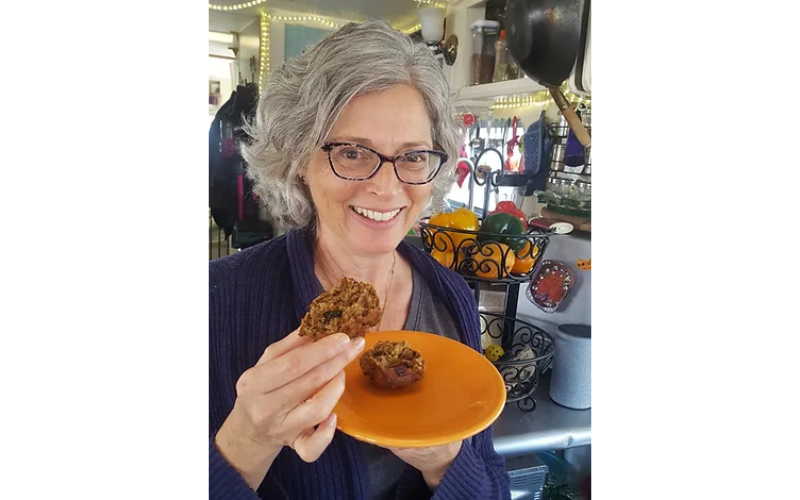 I made these in a toaster oven, so they got a bit toasty on top.
Looking for ways to get more beans in your diet? Try this yummy garbanzo bean muffin recipe I invented yesterday. It even passed the taste test of a junk-food loving curmudgeon friend of mine.
Ingredients
15 oz can of unsalted garbanzo beans, drained and rinsed
2 flax eggs (2 T ground flax + 5 T H2O, stir and let sit a few minutes until thick)
4 oz. of deglet dates (about 1 cup)
3/4 cup rolled oats
1/2 cup peanut butter
1 tsp. baking soda
1/2 cup of mix-ins (chocolate chips, raisins, etc.)
Process
First, decimate the dates in a food processor. Then add the beans and flax eggs and process until blended. Add remaining ingredients (except mix-ins) and blend again. Finally, add mix-ins and pulse briefly.
Dollop into lined or silicone muffin molds and bake at 375 for 18-20 minutes.
Don't have time for muffin-makin'? Try some WellBean for 1/2 serving of beans, fruit, and nuts.
WellBean cofounder, Patty, is happy with her bean muffin.